Reading, UK – 24 March 2021
Cyber security services company, Bridewell Consulting, today announced a new multi-million investment from Growth Capital Partners (GCP). The deal, which sees the private equity firm take a minority stake in the business, forms part of a wider five-year growth strategy for Bridewell. Scott Nicholson and Anthony Young will retain ownership over the company strategy and leadership as Co-CEOs, with GCP acting as a strategic partner.
The funding will enable Bridewell to continue to scale at pace in the UK and Europe, as well as facilitate a wider expansion in North America and Asia. Bridewell will also use the capital to accelerate its leading end-to-end cyber security and managed security services, in particular the expansion of its Managed Detection and Response (MDR) service and its 24×7 Security Operations Centre (SOC).
The global cyber security market is projected to reach $258bn by 2025 with the managed security services market worth $46.4 billion alone. Bridewell's managed security services have grown significantly over the past two years and are anticipated to account for a third of turnover in 2021. The company's enterprise SOC services leverage a combination of cutting-edge technology, automation, integration and deep cyber security expertise to deliver a highly responsive and compelling service.
Anthony Young, Co-CEO, Bridewell Consulting comments: "Bridewell has been on a tremendous growth journey over the past eight years. We are now one of the UK's largest independent providers of end-to-end cyber security services and have created a company that staff are proud to work for and customers are proud to work with.  As we enter our next stage of growth, it's critical we retain our culture and service excellence, which is exactly what the investment will enable us to do."
Scott Nicholson, Co-CEO, Bridewell Consulting adds: "This is an exciting phase for Bridewell's future, as we continue to evolve our services and expand the breadth, depth and quality across all areas. The relationship with Growth Capital Partners will enable us to scale effectively and continue to deliver enterprise cyber security services and tangible business value to our clients. GCP has a long standing successful track record of supporting fast-growth technology services business. Its focus on partnership, sustainable ambitious growth, and people development fits perfectly with Bridewell's culture and values."
Established in 2013, Bridewell Consulting is one of the fastest growing, privately-owned, UK cyber security companies, with 75% year-on-year revenue growth since FY18. Headquartered in Reading, Berkshire, the company listed at number 8 on the Thames Valley 100 Growth Index in 2020 and has supported over 100 clients in the last 12 months alone in industries including critical national infrastructure, financial services and central government. This successful track record is supported by a team of over 80 employees, with plans to double this figure by 2022.
Richard Shaw, Partner, GCP, comments: "The requirement for cyber security services is set for continued fast growth, with the risks and ever-changing threat landscape becoming an increasing Board level priority. Bridewell's relentless focus on delivering expert solutions as a trusted advisor to its clients, its extensive accreditations, investment in people and pro-active managed security services approach, means that the business is ideally placed to continue its fast growth trajectory both in the UK and overseas. We are delighted to be partnering with the Bridewell team and look forward to supporting its exciting growth plans."
About Bridewell Consulting
Bridewell Consulting is a cyber security services company providing global, 24×7 managed detection and response services and cyber security consultancy.
With extensive experience in delivering large-scale transformational projects in highly regulated environments, Bridewell enables organisations to drive strategic change securely, providing a full breadth of end-to-end cyber security services. Its expert team comprises of a diverse range of highly skilled consultants, supported by industry leading technology, deep technical expertise, accredited methodologies, and a client-centric business driven approach.
Bridewell delivers a vast number of services across critical national infrastructure, aviation, financial services, government and oil and gas.  The company holds several industry accreditations including NCSC, CREST, ASSURE, IASME Consortium, Cyber Essentials Plus, ISO27001, ISO9001 and are PCI DSS QSA Company. For more information visit: https://www.bridewellconsulting.com/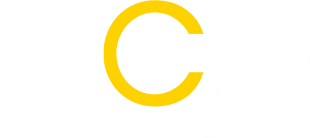 About Growth Capital Partners
Growth Capital Partners LLP (GCP) is an independent private equity company, which invests in growing UK SMEs. Its partnership style is focused on working with ambitious, like-minded management teams to support accelerated growth, significantly enhancing the value of their businesses. The ability to provide flexible funding solutions, tailored to the deal situation, provides businesses with the best possible platform for growth.
Funder:
GCP: Richard Shaw, Ravi Monteiro, Heidi Farley, Liam Bennett
Advisors:
Corporate finance: GCA Altium (Adrian Reed, Mark Smith, Gabrielle Worrall, Matthew Jenner)
Legal: Addleshaw Goddard (Paul Medlicott, George Danczak, Rachael Norris, Elizabeth D'Albert)
Tax: Claritas Tax (Matthew Hodgson, Peter Hully)
Media Contact
Zachary Hodges
01252 727313