To better understand the cyber challenges and threats faced by UK CNI organisatons in 2022, Bridewell commissioned research among 521 UK cyber security decision-makers in the following industries.
Utilities

Finance
Transport and aviation
Government
Communications
The research found that while CNI organisation are growing in cyber maturity, current trends in the threat landscape, such as human operated ransomware (HoR) and increasingly complex regulatory and compliance demands are creating new pressure for them to become more resilient.
Only 3 in 10 CNI organisations have a plan for decision making on whether to pay the ransom
More than 7 in 10 CNI organisations have seen cyber attacks increase since the start of the war in Ukraine
97% of CNI organisations have concerns about the proposed updates to the NIS Regulations 
79% think their operations will be significantly disrupted by
ransomware in the next 12 months
For insights into the current threat landscape, download Part 1 of our 'Cyber Security in Critical National Infrastructure Organisations: 2022' report.
Some of the key areas we cover include:
Confidence in Cyber Security
The Current Threat Landscape
The Ransomware Risk
The Impact of Cyber Attacks
Insights from Bridewell's SOC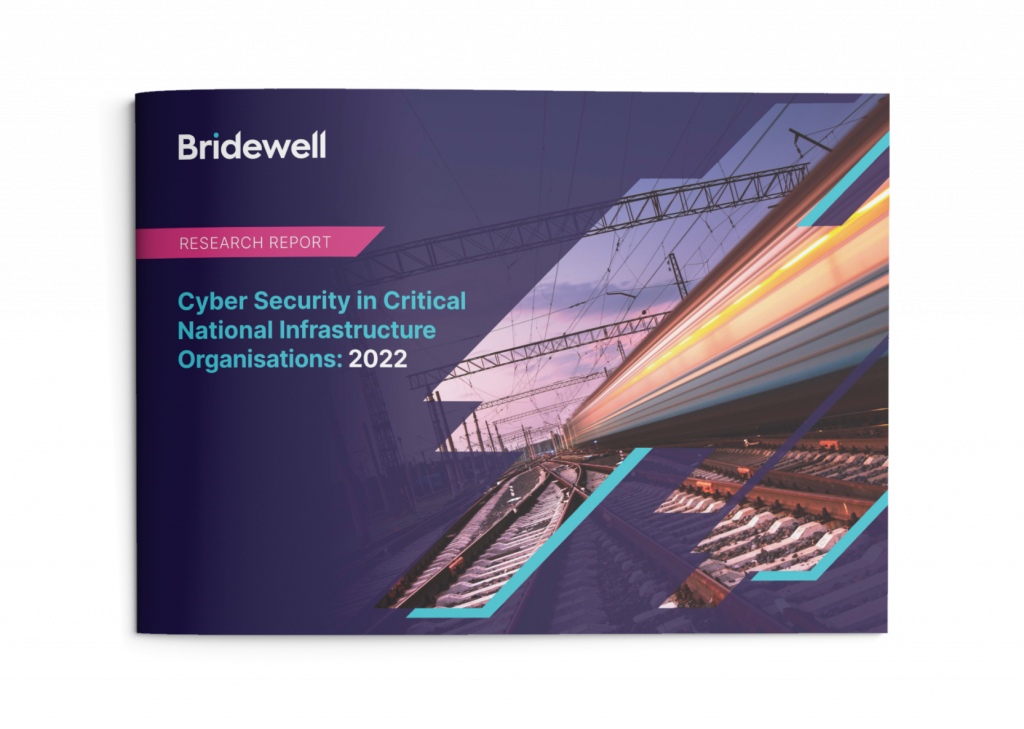 Bridewell may contact you from time to time to keep you informed of security news and events.
You will always have an option to change your preferences or unsubscribe in line with our Privacy Policy.