What Exactly Is ISO 27001?
ISO 27001 is an international standard on how to manage information security. It details requirements for establishing, implementing, maintaining and continually improving an information security management system (ISMS) – the aim of which is to help businesses make the information assets they hold, more secure.
The standard outlines a risk management process involving people, processes and technology and is a holistic approach to information security.
ISO 27001 certification provides your organisation with multiple benefits such as:
Organisations are increasingly seeking to implement ISO27001 and achieve certification. However, it is difficult to know all the ins and outs before embarking on this journey. Ultimately, the most important thing is to ensure that the standard meets the needs of the organisation implementing it. Join our webinar where we answer your most common questions about ISO 27001 and look at the entire process.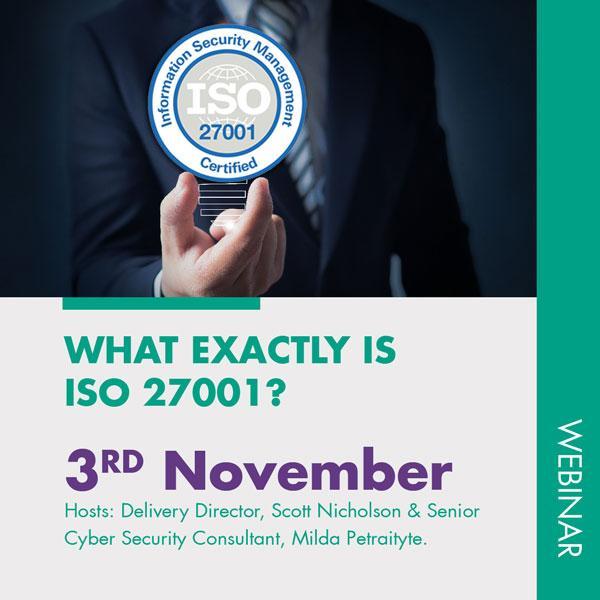 Delivery Director, Scott Nicholson & Senior Cyber Security Consultant, Milda Petraityte.
Tuesday 3rd November 2020, 2:00 PM - 2:40 PM BST